DUI Attorney in Denver, Colorado
Experienced Counsel When You Need it Most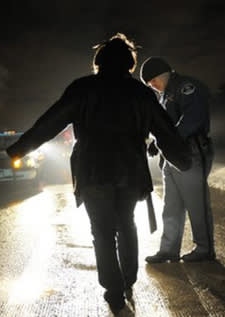 The penalties for a DUI conviction can be life-changing. If you, a friend, or a loved one is facing DUI charges in the State of Colorado, let us help you fight back. With over 30 years of exclusive Criminal Law experience, we defend individuals across all of Colorado, from Ft. Collins to Trinidad, Limon to Grand Junction, and the entire Denver/Arapahoe/Adams/Jefferson/Douglas Metro Area. We are dedicated to defending individuals who have been charged with driving under the influence because we understand the consequences of a conviction can be devastating. We are champions for individuals' Constitutional rights. DUI cases constitute 80% of our defense practice, so you can trust that we know DUI law like the backs of our hands.
A DUI conviction may include DMV penalties, as well as criminal penalties ranging from fines to jail time. If you have been charged with a DUI in Colorado, we provide aggressive legal representation. We strive to get the charges against you reduced or dismissed entirely. Schedule a free consultation with us today in Denver if you are ready to take the necessary steps to preserve your future after a DUI charge.
Penalties You May Face After Being Charged with Driving Under the Influence
The following are among the penalties one can face if convicted of DUI charges:
Jail time

Extensive fines and court costs

Alcohol treatment programs

Probation

Ignition interlock device requirements

License suspensions or revocations

Insurance cancellation or increase

Found to be a habitual traffic offender
Serving all of Colorado, Alfrey & Associates, PC, should be your first choice if you have been charged with driving under the influence. We have the resources, experience, and dedication needed to help you.
To schedule a free, no-obligation consultation, contact us today. From our office in Denver, we fiercely fight for the accused in the surrounding areas of Colorado, including the counties of Jefferson, Arapahoe, Adams, and Douglas.
Alfrey & Associates, PC: Experience, When You Need It Most.™