Misdemeanors Attorney in Denver, Colorado
Facing misdemeanor criminal charges is serious. The outcome of your case can have ramifications on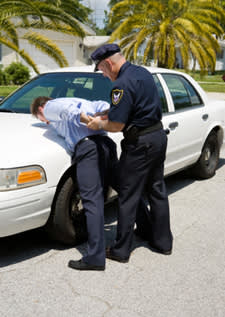 your life for years. It pays to have the knowledge and experience of the criminal defense attorneys of Alfrey & Associates, PC on your side to protect your rights and explain your options.
Misdemeanor charges may involve serious penalties such as fines, jail time, loss of gun rights and protection, and no-contact orders. Misdemeanor charges may become felony charges under certain circumstances, so speaking with the criminal defense attorneys of Alfrey & Associates, PC is important if you find yourself charged with a misdemeanor crime.
We look at all possible defenses in order to have your case dismissed or minimize any consequences you might face. Not only do we defend you against the charges, but we start by defending your constitutional rights.
At the criminal defense law offices of Alfrey & Associates, PC, we specialize in representing and defending clients facing criminal prosecution for misdemeanors and felonies. Some of the typical criminal charges our clients face include:
Domestic Violence

Assault

Theft

Possession of Drugs or Weapons

Harassment

Unlawful Sexual Contact

Trespass

All misdemeanor and felony charges in the State of Colorado
Criminal Defense Strategies
The skilled defense attorneys at Alfrey & Associates, PC have over 50 years of courtroom experience. We have the demonstrated ability to utilize creative defense strategies for any misdemeanor or felony case, from minor infractions to the most serious felony charges. We provide you with the expertise to keep you informed of your options and answer any questions you have as your case progresses. If necessary, we will represent you at trial and fight for your rights and reputation. We are passionate about bringing our clients a successful result.
Our criminal defense lawyers are aggressive in their pursuit of justice on behalf of our clients in Colorado. When you hire us to represent you in a criminal matter, from simple to complex, we fully investigate the issues and charges against you. We will defend you.
Our Criminal Defense Expertise
If you have been charged with a misdemeanor or a felony, contact experienced Colorado Criminal Defense attorney Curt Alfrey at Alfrey & Associates, PC to discuss your case today. We will discuss your case and you can learn more about our effective misdemeanor and felony defense strategies. Our lawyers regularly appear in courtrooms across Colorado and have aggressively handled thousands of cases just like yours.
Alfrey & Associates, PC: Experience, When You Need It Most